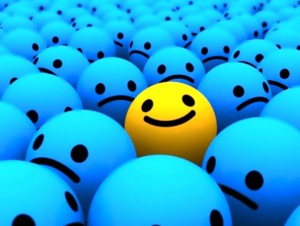 My uncle told a story about advice for a person wants to get married.
When Selecting a Proper Life-Mate, the Torah advises that one should act like a King – Melech. (Mem, Lamed, Chaf)
Mem – First One Should Use their Moach / Mind to reflect upon the qualities one is searching for in a mate, A Jewish person sees if the potential mate is Jewish, has solid Torah values, wants to grow in Judaism, Has Good Character traits, & are attractive. Once all considerations are in order, one can marry.
Lamed – After marriage comes love coming from Lev – heart
Chaf – Caved – Liver – the Initiator of Passion.
Doing the Opposite causes a person to make an irrational decision. First One has Passion, then they Have feelings for the other and then Think if this is the right mate. At that point one is no longer completely rational or impartial for feelings taint the decision. If one does follow this order – Caf, Lamed, Mem. They become kalem – embarrassed.
Thus a person can understand with the heart and the mind. My Rebbi told me that the mind should take precedence over the heart. Occasionally a person lets their heart think for them. It could be good – it could be bad.
People who follow Torah have one less concern than others. We know that the Torah is G-d's word – the Torah is the only work of law given by G-d before millions of witnesses. Only the Torah claims this – no other religion does. The Torah teaches us what is right and wrong. So we don't have to go to think tanks and take surveys or rely on our hearts – we can go to a competent Torah authority – and they will tell us if according to Torah a particular thing is right or wrong.
One who is merciful to the merciless, ends up being merciless to the merciful.
We may have compassion for a person – but it may be misguided. A person who feels bad for a criminal being put to death – may have compassion in the wrong situation. It says in Torah – "One who is merciful to the merciless, ends up being merciless to the merciful." In the Torah – King Shaul / Saul had compassion for King of Agag. G-d told him to put him to death. He waited one night. The king had relations with a woman that night and his descendants committed unimaginable atrocities.
True mercy according to Torah is to treat everyone with respect – but mete out punishment when it is due. This is true mercy. Otherwise – if one is merciful to those that do bad – they may continue their evil and do bad to others.
Understanding Why the Evil Prosper and the Good Suffer
In Pirkei Avot / Ethics of the Fathers it says: It is not in our hands (to understand) the serenity of the wicked and the suffering of the righteous." Apparently a person may not be able to understand on an emotional level why the righteous suffer and the wicked proser.
We may not be able to fathom emotionally why the Holocaust happened. Rational explanations exist of why "G-d let the Holocaust happen." But apparently on an emotional level we may not be able to fully fathom and come to terms with these explanations.
G-d is good – he feeds the entire planet every day. He provides life, water, air, food, jobs, sustenance to all the people in the world. At time things that seem bad happen – but G-d in his infinite wisdom knows the good in all situations.
The emotionally mature person – says – I may not be able to understand it – but knowing G-d is the essence of all good there must be a reason – that I with my limited comprehension understand that G-d has a reason. Like a child who is scolded for doing something bad – although he may not comprehend what was so bad about what he did – he understands that the parent has his best interests in mind.